Flat Roof racking system with 10 years warranty
Flat roof racking system is develped to mount the module tilt a certain angle on a flat roof or ground. You can have the fixed or adjustable solution as 10-15deg,15-30deg and 30-60deg according to your exact requirement. Series product have the innovated aluminum rail, D-module,clamps and legs whihc can be pre-assembly to make the installtaion easy and quick for saving your labor cost and time. Besides, the customized length of rail will not require onsite weld and cut, keeping the apperance entirely , structural strength and anti-corrosive performance.
Information
| | |
| --- | --- |
| Installation site | Low profile roof or open field |
| Tilt Angle | 10 deg-60deg |
| Building height | up tp 20m |
| Max Wind Speed | up to 60m/s |
| Snow Load | up tp 1.4 KN/m2 |
| Standards | AS/nzs 1170& TUV &other |
| Material | Aluminum alloy & Stainless steel |
| Anti-corrosive | Anodized |
Easy Installation
D-module can be put into SR Rail from any position So the parts can be pre-assembled on factory to save your install time on site.
Safety and Reliability
The racking systems can stand up to the extreme weather complied with the AS/NZS 1170 and other international structure load standards by skilled engineers. The main support components have also been tested to guarantee its structure and load-carrying capacity.
Flexibility and Compatible
SR-Rail and its accessories can be installed with the most solar panels on the most condition.
10 Years Warranty
Provides a 10-years warranty for the material and structure.

Xiamen Wanhos Solar Technology Co., Ltd. is a hightech enterprise in solar PV field specializing in solar PV products with advanced technology and excellent service. Wanhos Solar members devote themselves to research, design, manufacture and sell the steady, trustable and costefficient solar PV mounting system solutions. As one of the largest PV solar products exporter in China, the pioneering products have been installed in more than100 countries and regions since it established.
Management Concept<>
Wanhos Solar brought forward the standardized and internationalized management concept at the beginning of its establishment, positively brought in and strictly applied ISO9001:2008,CP, APQP,FMEA,MSA, SPC etc international quality manage system in all phases including R&D, manufacturing, marketing and after service.
Certification
Workshop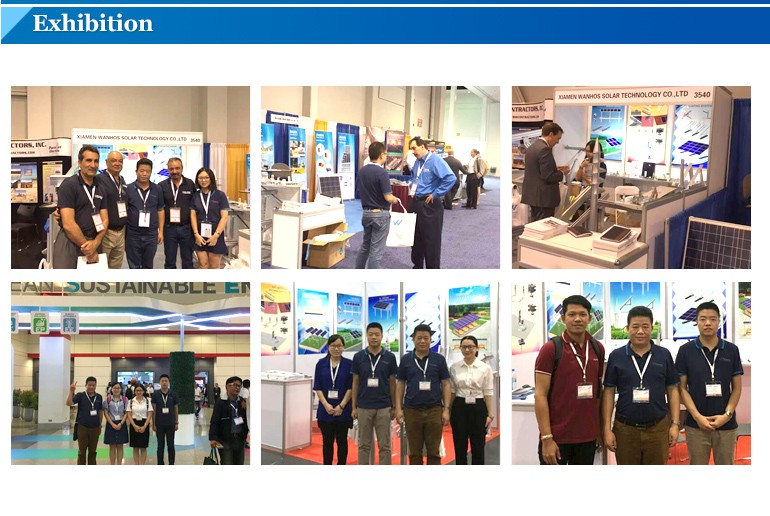 Necessary info. for us to design and quote<>
• What is your pv panels dimension?___mm Length x___mm Width x__mm Thickness
• How many panel are you going to mount? _______Nos.
• What's the tilt angle?____degree
• What is your planned pv assmebly block? ________Nos. in a row
• How is weather there,such as wind speed and snow load?
___m/s anit-wind speed and____KN/m2 snow load.
Customized Flat Roof Racking System With 10 Years Warranty free sample and its quotation and pricelist consultation, China Roof Mounting System manufacturers and suppliers,Welcome to buy our products.